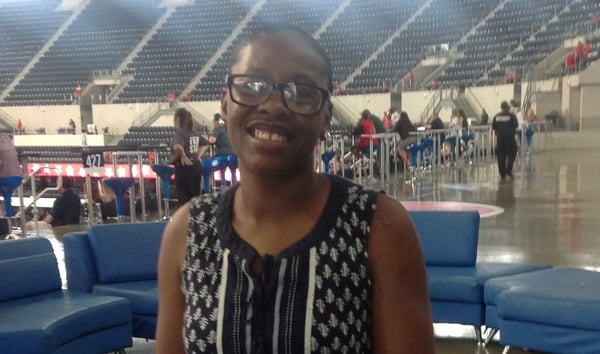 Denikka is at Harvest America with a group of friends, and she is excited to hear the message of God's grace. Denikka grew up in a Christian home; she had a seemingly normal life. After high school, Denikka went into the military, but when she returned home she struggled with severe depression.
She became pregnant at the age of 21, and still dealing with her depression, she started doing meth. Because of her addiction, her family didn't want anything to do with her. Her mother adopted her son and Denikka moved into a meth house. Two years went by and Denikka's mother picked her up from the meth house and took her to Victory Temple ministries. Denikka says that when she got to the home, she felt "relieved, like a big weight was lifted off my shoulders. I could cry out and know someone was listening. God felt very real to me."
Today, Denikka is clean, she sees her son regularly, and she ministers to girls that are struggling with addiction. She wants people to know that prayer was a big factor to her life changing. Mark 11:24 says, "I tell you, you can pray for anything, and if you believe that you've received it, it will be yours."